When kids have executive function challenges like ADHD, anxiety, and more, treatment starts with the parents. This training course guides you to help kids of all ages improve self-control and self-management. Available virtually on demand.
# 1 Recommendation for Parents of Complex Kids
Sanity School® for Parents PLUS small group coaching. Grouped by kids' ages. Clarify, implement & practice with support.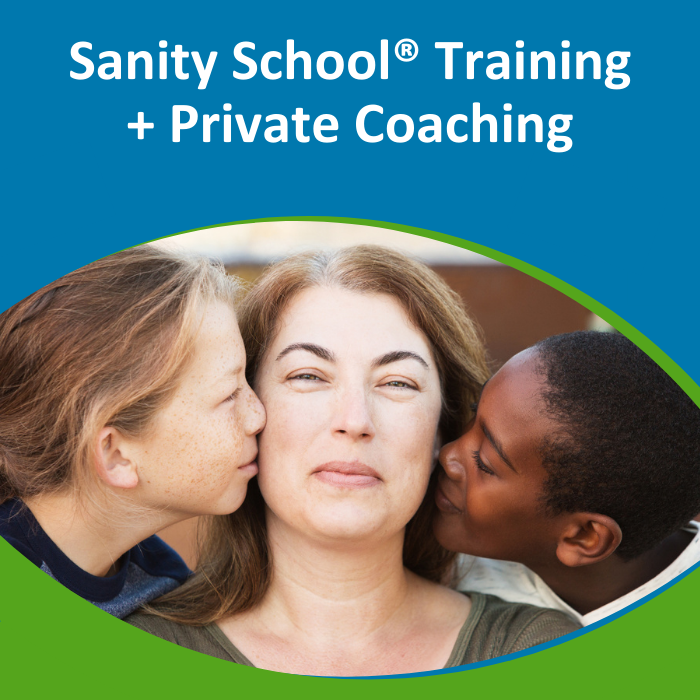 Sanity School® for Parents PLUS private coaching. Individualized for your family. Get guidance to make essential changes.
Want help from us to determine the best fit for
your
family?
* Note:  As an Amazon Associate we earn revenue from qualifying purchases
Support Materials: Books, Bundles & Videos