Training, Coaching & Support
for Parents Raising
Complex Kids, Teens & Young Adults
More than 90% of our members start with
Sanity School®...
a behavior management training program for parents, and part of recommended treatment for children of all ages!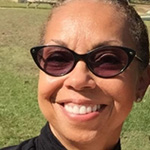 "Sanity School®… was just what I needed and made a big difference for my family. The webinar approach is easy, the recorded tapes are convenient for catch up/make ups, and the format is clear and easy to follow. Sharing with other families experiencing the same daily frustrations gave me both comfort and confidence that I'm not alone or defeated. My house is calmer and the insane times are not so explosive!" —Lori D, US—
"My daughter thanks you. My husband thanks you. And I thank you. I had lost hope in a solution. I was exhausted, frustrated, and afraid. I felt like the worst parent in the world!
ImpactADHD® was my answer – professionals who'd actually lived/parenting ADHD 24/7. I started out wanting to 'fix my kid.' I ended up rediscovering the joy of being my daughter's mom… Our family is empowered, not only with skills, compassion and resources, but also with hope." —Michelle S, NB, US—
"ImpactADHD® has been a critical resource to me as a parent of a "complex" child and has gotten me through the last few years with a steady, positive view of complex kids -- and incredibly practical information that is based on the most current thinking about ADHD. In previous years, well-intentioned advice just never seemed to work, and that made me feel terrible about what I was doing. But Elaine and Diane offer something unique and effective. Their digital platform pushes out the latest research, pithy articles that give practical advice, free interviews with experts, and a true, loving understanding that we desperately need. I only wish I had found ImpactADHD® earlier." —Pamela K, VT, US—
"I am so grateful for the advice and support I receive from your site. I was at a desperate and helpless time with my son. I felt such comfort in reading and implementing your many useful tips. One by one. Over time the stress subsided, knowing that I had your site to return to. Thank you and GOD BLESS you all." —Lisa S-C, FL, US —
"You have given me one of the greatest gifts of all - the support I've desperately needed for myself and the empowerment to transfer that support to my children with a more positive tone. My family and my doctor have noticed the shift in my attitude and parenting style -- and I owe it all to you. The impact on my relationship with my stepdaughter is profound -- and family members notice it. Managing stress and anxiety has never been a strength of mine, and yet during an extremely stressful time in my life, I'm able to maintain positivity. As a result, my 14 year old finished the semester with a B+ in Algebra, the class she hates the most! You and the ImpactADHD® program have changed my life. Thank you. Thank you. Thank You." —Stephanie P, GA, US —
"Thank you very much, Diane and Elaine, for everything you do to share your expertise, wisdom and acquired knowledge with 'desperate' parents, grandparents, teachers and caregivers of children with ADHD. The work you are doing is meaningful, purposeful and wonderful! I am delighted to have made your acquaintance online (though faceless as I am!). Keep up the fulfilling work you do." —Roodal R, Winnipeg, MB, CA—
"I have to say a heartfelt thank you to Elaine and Diane -- again. I am learning new ways to work with my teen son who has ADHD, LD in math, and Anxiety. Gone is the screaming, blaming, nagging and stress. Instead of 'swooping-in,' I listen carefully to his concerns and respond with ACE. Now he comes to me with his problems, which he didn't do before since he said I always over-reacted (which I did!). I have thoroughly enjoyed and benefitted immensely from your programs -- a life-changer for sure! Thank you for everything! —Jane O, US —
"I just had to send a note to tell you both -- thank you.  As I evaluated all of the amazing, challenging, motivating, thought-provoking, and transforming moments of the last year, both of you ladies and ImpactADHD® are on my top 5 list! Because of your fluid efforts to create an accessible format to learn and grow, our home is more equipped and hopeful! Please be encouraged, and thank you both for sharing your hearts, passion, knowledge, and skills." —Tami Faye B, FL, US —
PRAISE FROM PROFESSIONALS
"Not only have I referred every family I've worked with to ImpactADHD®, I've recommended this invaluable resource to teachers, social workers, guidance counselors and school psychologists, so they can make sure all their families know about it. ImpactADHD is packed full of regularly updated advice, plus great tools and programs (like Sanity School®) — created by two talented women you can trust — because they've "walked the walk." What a great site! A treasure trove of practical, sensible, results-oriented information." —Jerome Schultz, Ph.D. Clinical Neuropsychologist, Lecturer on Psychology, Harvard Medical School, US—
"No one, absolutely no one, does parent training and coaching better than ImpactADHD®. As a pediatrician who works specifically with children with ADHD, I recommend ImpactADHD® to all of the parents in my practice. These women get ADHD families and how to help them like no one else on the planet. The return on an investment in learning what they can teach you will be priceless." —Karin Varblow, MD, Board Certified Pediatrician, McLean VA, US —
When you discover excellence in our sad and shabby world, it is good to stop and name it as such so that others may find it, too. ImpactADHD is excellent. Elaine and Diane -- the dedicated fairy god-mothers who created and still preside over the magical site, providing knowledge, wisdom, tidbits you can use, principles you can savor, and fun bits you can play with all day and night — are heaven sent, and I, for one, love them. You will, too! — Edward (Ned) Hallowell, MD, Psychiatrist, Author, Boston, MA, US —
ImpactADHD® was absolutely life-changing for my family and myself.  The coaching, group sessions and learning modules are brilliant, with thorough content that is just what parents need to know; and easy to use, especially compared to other programmes I've tried. Group sessions are very well done and easy to attend in person or listen later. Overall, it's just brilliant! I was so inspired by my experience that I asked Elaine and Diane to deliver a live coaching session to a roomful of British parents at an ADHD workshop  — over Skype! The interaction was seamless and at the end, the parents in the room were clamouring for more. The mum who received laser coaching moved from optimistic skepticism to stalwart advocate of ImpactADHD®. It was amazing. ImpactADHD® makes all the difference! —Cynthia Crossley, ADDSpark, UK—
"Elaine and Diane are phenomenal. They totally know their stuff when it comes to parenting challenging kids, and they bring in all the best experts to share their wisdom. ImpactADHD® has tons of great content, and their training programs will make your life easier and your kids happier." —Ari Tuckman, PsyD, MBA, author "Understand Your Brain, Get More Done" and "More Attention, Less Deficit"— West Chester, PA, US —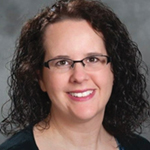 "As a pediatrician, I know many parents struggle with how to handle behavior challenges with their children. Sometimes they can't afford the time or money to get support. But training for parents has been proven to make a difference for children and their families, and support from coaches can improve your confidence and reduce your stress. ImpactADHD® provides the help you need, and offers tools that work at an affordable price." —Kristen Stuppy, MD, Pediatrician, Kansas City, KS, US—
"I highly recommend ImpactADHD, an online parent-support resource for families impacted by complex kids. Co-founders Elaine Taylor-Klaus and Diane Dempster understand the challenges of parenting complex kids and have developed some of the best parenting programs I know. I regularly recommend their website and courses to families even when ADHD is not involved. In a very short space of time, their book, Parenting ADHD Now! has become the number one resource I recommend to parents." —Dr Tim Edwards-Hart, MAPS MCCLP, Clinical Psychologist, Melbourne, AU—
"It is with great excitement that I recommend "ImpactADHD" to my patients.… This program is long overdue. Non-medical strategies add benefit to the treatment of children with ADHD. ImpactADHD will be key members of the treatment team." — Elizabeth M. LeDuc, M.D., Fellow, American Academy of Pediatrics; Diplomate, American Board of Pediatrics, Atlanta, GA, US —